The 2021-2022 school year brought us back to campus and provided new opportunities for CGS to participate in campus life.
As part of the first in person activity as a group, officers and department representatives of CGS served up some international flair with delicious Lebanese, Indian and German cuisine.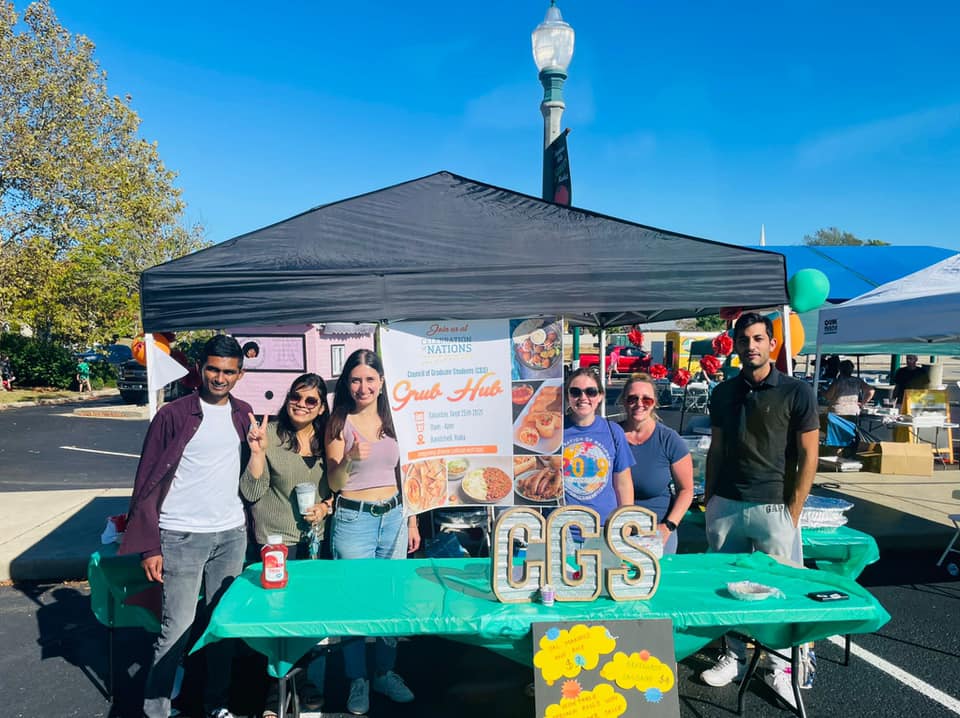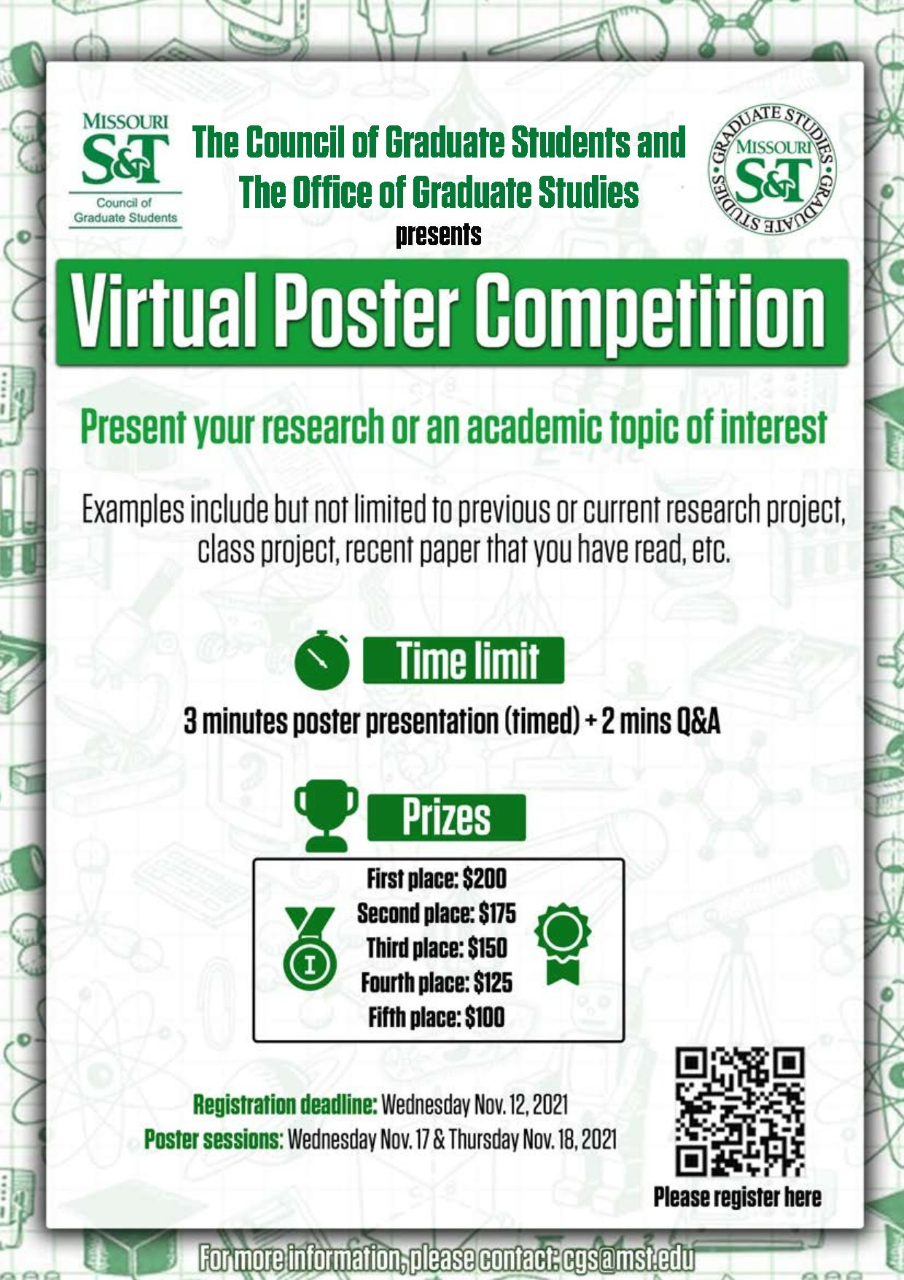 Thanks so much to everyone for participating in the Missouri University of Science and Technology Council of Graduate Students (CGS) Poster Competition! We appreciate all who participated and all the efforts put in the posters. We really enjoyed every single poster and it was a pleasure knowing you and learning about your research.
The poster presentations were assessed based on 70% from 2 faculty members who are the advisors of the CGS and 30% from three CGS officers.
Thank you to our faculty advisors for their hard work!
Congrats to all of our winners!!!!
First place ($200): Marissa Spencer
Second place ($175): Ramy Khalef
Third place ($150): Bohong Zhang
Fourth Place ($125): Gaurav Khairnar
Fifth place ($100): Sambad Regmi
CGS @ Miners Leading Together Leadership Conference